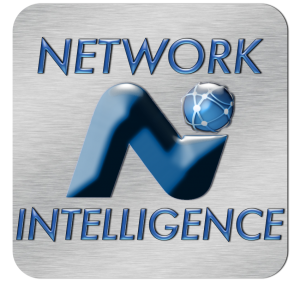 Network Intelligence announces Eco-system Partnership with VoIP Logic.
Monterey, CA – June 12, 2012– Network Intelligence, Inc., an Enhanced Solutions provider of SIP based Managed Services is announcing an eco-system partnership with VoIP Logic a global  leader in providing VoIP Managed Services and Solutions.  Network Intelligence works with VoIP Logic Service Provider customers taking full responsibility for all VoIP Peering engineering, operations, quality and cost of routing to the Service Providers carriers on their network. They use the Genband S3 – a peering platform that is available at all of VoIP Logic's POPs – and custom designed software and processes to make more efficient use of routing resources while maintaining a watchful human eye over the process and outcome.
Micah Singer, CEO of VoIP Logic, commented;   "Network Intelligence provides a key service to some of our customers by coupling what they do well – network managed services and optimization – with what we do well – infrastructure managed services.  Their unique approach to outsourced network service provides transparency and linked incentives to their customers."
Ralph Widmar, CEO of Network Intelligence says; "We are proud to be working with an organization the caliber of VoIP Logic.   Together we can provide flexible turnkey VoIP solutions to Telecomm Resellers, large Enterprise and VoIP Service Providers that bridges the support gap between wholesale and end-user solutions.
About Network Intelligence – Founded in 1985, N.I. has evolved from a telecommunications consultancy providing clients with information and advice into a Managed Services company providing fully customized and outsourced operating solutions for their telecommunications business models.  Network Intelligence delivers real world networking solutions, as managed services, to businesses and service providers.
Network Intelligence-   www.netg2.com
VoIP Logic is a leading provider of VoIP managed infrastructure and solutions. With eight strategically situated collocation POPs, the Company enables service providers – CLECs, Carriers, ISPs, IT Services –  to build and manage their production enterprise VoIP offerings and to manage all core VoIP technology for routing and switching. With the addition of its award-winning Cortex® OSS, VoIP Logic provides a comprehensive, total-cost-of-ownership affordable, and fully neutral, set of advanced solutions for service providers looking to use VoIP technology. Founded in 2003, the company is headquartered in Williamstown, MA.
VoIP Logic-   www.voiplogic.com